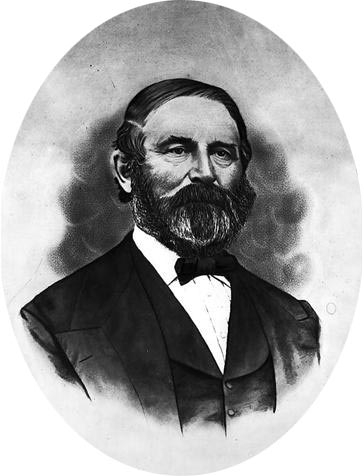 In 1824, a 28-year-old military officer named Thomas Baillie, arrived in Fredericton with his new bride, Elizabeth. Thomas Baillie was born in Hanwell, England, 1796, joined the British army as a lieutenant at the age of 19, served at Waterloo, occupied Versailles after Napoleon's roust, and served briefly in Ireland, where he made many friends. He then entered the Colonial Office with the help of his brother, the first clerk in the North America Department, and was appointed by the Department as Commissioner of Crown Lands and Forests, and Surveyor general of New Brunswick… a position of great authority at the time second only to the lieutenant-governor! He had in fact been offered a consul post in Tunis, but took the New Brunswick appointment because he preferred a temperate climate. He arrived in Fredericton in 1824 with his Irish servants.
In 1825 Mr. Baillie petitioned for and was granted 500 acres in the Parish of Kingsclear, consisting of two 200 acre and one 100 acre parcels, and later 200 acres more.
He named the settlement Hanwell after his home town. He later petitioned for a good road to be built from Fredericton, which of course became known as Hanwell Road, and also obtained several islands in the St John River as well as land at the Richibucto River, and in Fredericton.
As Commissioner, he was responsible for regulating and taxing the cutting and sale of timber in the province. In 1829 the British government set out to reorganize the timber trade, and authorized the sale of large amounts of Crown Land in order to provide homes for settlers. This was embraced by Baillie, who obtained substantial revenues from the sales for the province's coffers, and in fact from then until 1846 he helped many Irish and other immigrant people settle in the area…. the McSweeney's, the DeCauslins, the Welchs, Slavin, Lawlor and McEwing, and others.
In 1851 after a term in the NB legislature Thomas Baillie retired to England. After his departure, Hanwell got a Post Office, and by 1866 Hanwell had become a farming community with 52 families. In 1871 the community and surrounding district had a population of 300.
The original land grants from Eaglewood south toward the S-curve have the names Hon Thomas Baillie, Rainsford, Smith, Willox, Holbrook, Killeen, Taylor, Roan and Beckwith, and to the north, Frink, Plummer, Hon Isaac Allen, Hon George Ludlow, Thompson and Robinson.
(Thanks to Mr. William Vinh-Doyle at the Provincial Archives for his invaluable help in obtaining some of this information and access to the 1851 census records.)